Our Staff
Get to know our leadership team, marketing staff, counselors, training consultants and business office.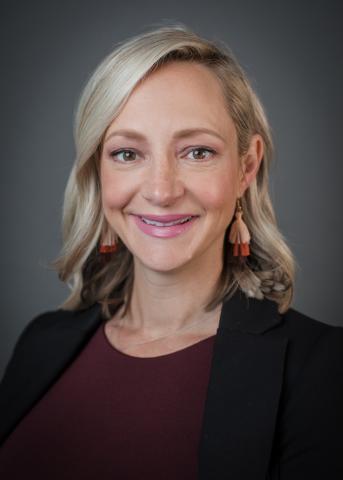 Robyn Burnett
Manager, Account and Education Services
Robyn Burnett, MS, LMHP, began her behavioral health career wanting to work with adolescents. But she quickly fell in love with helping adults – not only for their ability to communicate but also for the opportunity to help them deal with childhood and past traumas. She was eventually drawn to employee health and wellness and working to increase awareness of "helping the helper".  She's now found the perfect fit as the  he manager of account and education services for the Best Care Employee Assistance Program (EAP). 
"I have a passion for exploring ways to combat workplace distress and boost the mental health and well-being of an organization's workforce," Burnett said. "I love to educate our communities about support services available through Best Care EAP and actively work to reduce stigmas and stereotypes surrounding mental health." 
Burnett has enjoyed seeing attitudes toward mental health evolve over the years as more people regard it with the same importance as physical health. She wants clients to know that Best Care EAP is committed to their health, safety and well-being. 
She values what she calls Methodist's "culture of excellence" and views The Meaning of Care as "treating all individuals you encounter – patients, visitors, community representatives – with the care, concern and commitment you'd expect and want for yourself and loved ones."
In her free time, Burnett enjoys spending time with her growing family and maintaining a healthy work-life balance. 
Education: BA in Psychology, MS in Clinical Counseling, MS in Community Counseling: Licensed Professional Counselor, Licensed Mental Health Practitioner
Hard Costs of Ignoring Mental Health Podcast
Listen to Robyn's guest appearance on the "It's the Fix" podcast to discuss the hard costs for companies if they ignore mental health.
Listen Now