What's Happening
February 2022 Best Care BIZ Newsletter
Published: Feb. 4, 2022
Grief Series: I Still Talk to My Loved One
Talking to your spouse was the most natural thing in the world to you. Why wouldn't it feel natural to continue talking to him even though you know he is no longer physically present?
---
Dreaming of Better Sleep?
Feb. 8, 9-10 a.m.
Proper sleep hygiene is directly connected to energy and productivity, mood and emotion regulation and our overall health and wellness. Rise and shine and join us on February 8th at 9am to talk about helpful tips related to better sleep and getting you to your optimal performance each day.
---
Combating Burnout
Job burnout is a special type of work-related stress — a state of physical or emotional exhaustion that also involves a sense of reduced accomplishment and loss of personal identity. Learn more in our informative session.
---
New Training Programs
We are excited to announce our new Pillar Essentials training programs for 2022! They can be found on pages 4-5 of our training catalog. We've previewed some of these as webinars over the past year, incorporating the most popular and relevant into our training portfolio.
---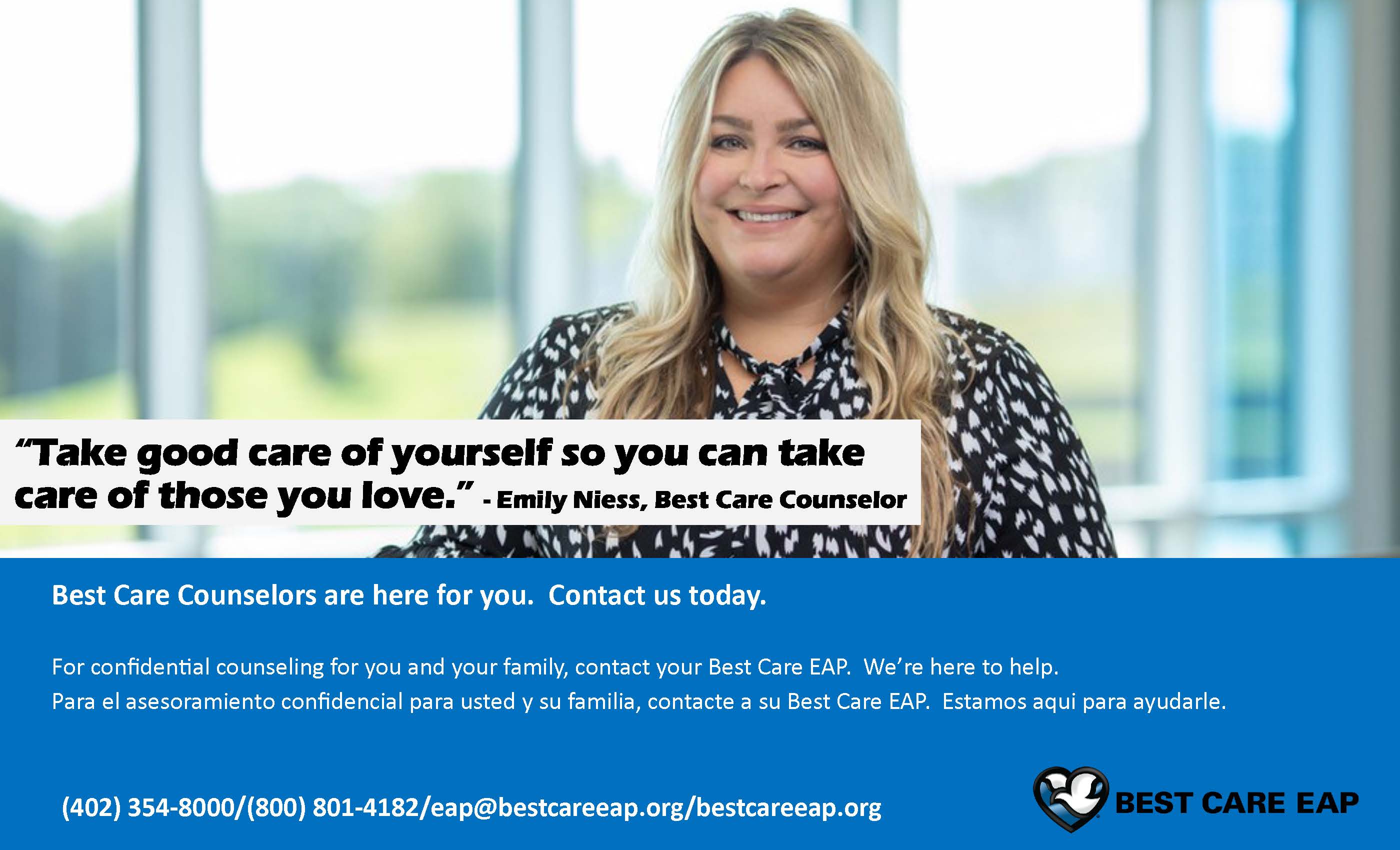 ---
Management Training Classes
Management Training Classes are being offered throughout 2022. There are many dates to choose from:
Management Boot Camp
Change Management
Leadership in Action
Conflict Management Boot Camp
To register, click this link for a complete list of titles and descriptions.
---
Streamlined Access to Counseling Services
Calling in to initiate services is not longer necessary. Just complete an online counseling intake packet. Once a representative receives and processes the intake packet, they will contact you within 24-48 hours to finalize the process.
If you have not been contacted, please reach out to our office at (402) 354-8000 or (800) 801-4182. However, if you are in crisis please do not hesitate to give us a call. There is a Best Care EAP counselor available to respond 24 hours a day/seven days a week.
---
From the Editor
Thank you for reading this newsletter. If you have a tip or an idea for an article, send us a message.