Stress
I Need to Unplug! De-stressing Tactics From the Experts at Best Care EAP
Published: Oct. 27, 2022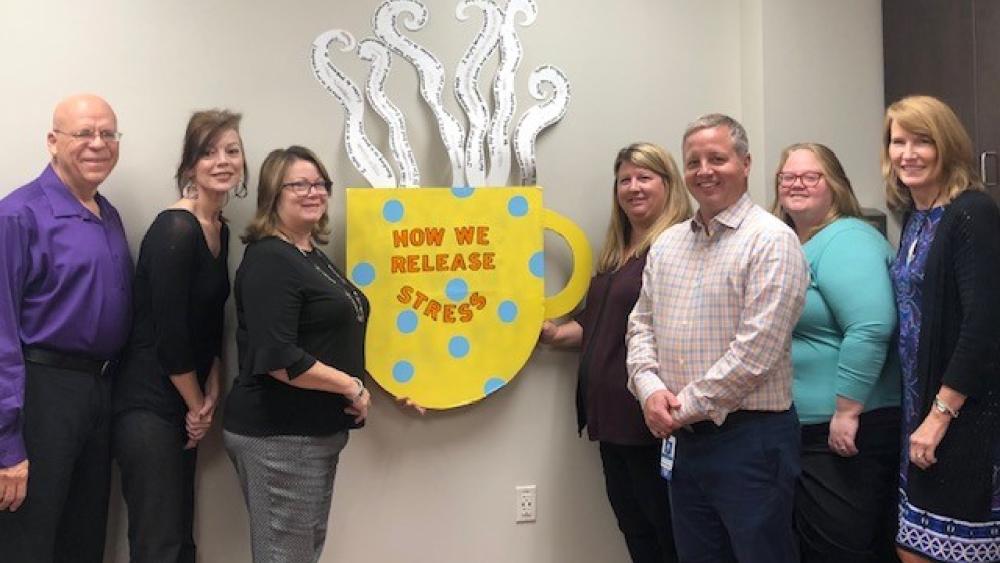 Do you think therapists don't need therapy or use stress management tips? Think again!
Therapists are known to share ideas and tips with each other to manage tension. Some even feel it makes them a better mental health professional because they practice what they preach.
It's a misconception to think therapists "have it all together." They're just like everyone else dealing with the daily stressors of life. 
Best Care EAP therapists and staff take care of their own emotional wellbeing in order to feel good, stay attuned to the needs of their clients, and do their best work.
Below are some of their preferred activities to unplug. Maybe you'll find a new idea to try next time you need to wind down.
"When I need to chill out, I snuggle my animals or sometimes just take a nap."
"Scrapbooking and time with my dog help me relax."
"I've got to have alone time to bake, paint or go for a run--those are my preferred activities."
"My top three are exercise, prayer, and puppy time!"
"I take a little time to ask myself 'What's in my control?' then act accordingly."
"For me, it's remembering to feel gratitude."
"Hugs and a nature walk work for me!"
"I focus on something with multiples and count while breathing deeply."
"I listen to podcasts or music."
"Massages do it for me!"
"Reflecting back on a super stressful time and realizing this moment isn't that bad. That's helpful."
"I enjoy being creative."
"Talking with friends helps me."
"I like reading self-affirmations and doing mindfulness practices."
"I sing, dance and listen to my favorite music. If I'm in really bad shape, I watch a Hallmark movie."
Making time to de-stress on a regular basis will likely lead to good results. The Best Care EAP team agrees that creating a reliable, consistent self-care routine gives you a safe escape when you need to unplug.
Coincidently, that same self-care routine helps you recharge so you're prepared to handle any curveballs that come your way, personally and professionally.
Best Care EAP professional counselors are available to provide confidential assistance to you and your eligible family members. Please don't hesitate to contact them for an appointment.
Call us at (402) 354-8000 or (800) 801-4182.