Emotional and Mental
The Life-Changing Magic of Gratitude
Published: Oct. 27, 2022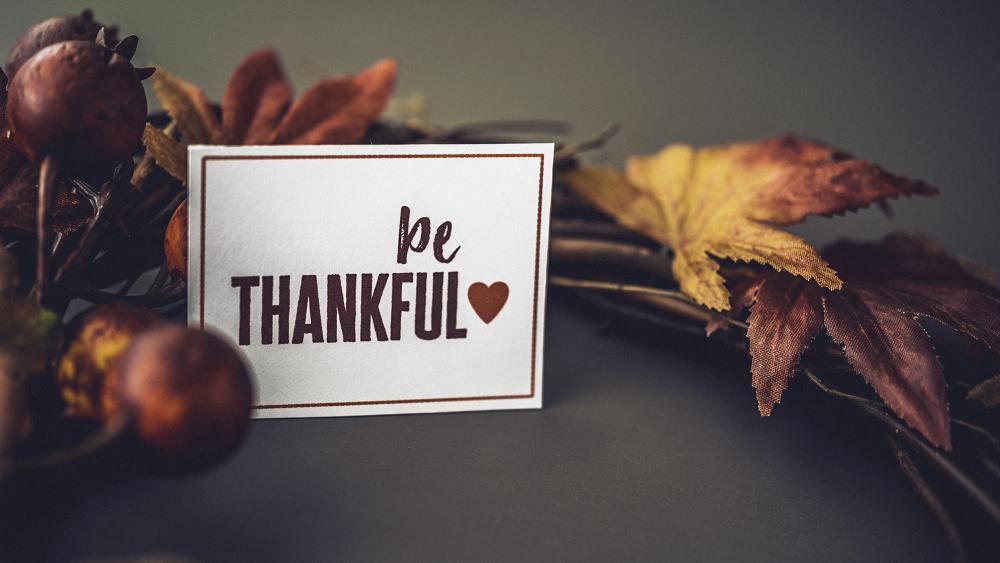 We're approaching the time of year marked by gatherings, traditions and celebrations among families and friends. The heartwarming nature of this season often inspires heartfelt expressions of gratitude.
But don't forget to count your blessings all year long, as research indicates that gratitude can positively change your life – in more ways than one.
Gratitude Is Good for the Heart
Remember "How the Grinch Stole Christmas" by Dr. Seuss? The story conveys a loving, cooperative and appreciative society. Because the Whos of Whoville always see positivity in the wake of negativity, the Grinch's evil ways don't affect them. And eventually the Grinch undergoes a transformation, feeling immense gratitude toward the Whos for turning around his cold heart.
It's a timeless story that shines a light on the power of positivity. But did you know that negativity is actually linked to poor heart health? It's true!
Practicing gratitude can:
Lower blood pressure

Improve dietary behaviors

Lead to more physical activity and less substance use

Prompt higher rates of medication adherence
Bottom line: Gratitude fosters happiness. And happiness is good for the heart.
More Gratitude, Please
Practicing gratitude doesn't have to be complicated or time-consuming. Staff members with Best Care EAP share their thoughts on gratitude.
According to Danielle Garrison, a program supervisor at the Methodist Hospital Community Counseling Program, gratitude is a social emotion – something we all engage in. Once strengthened, social emotions can transform our thoughts, feelings and actions.
"We can strengthen social emotions just as one strengthens muscles by lifting weights," Garrison said. "Making an effort to build up our social emotions in a positive way makes us feel appreciation for not only the people in our lives but also the opportunities in front of us. When this happens, we will likely spread gratitude to our peers, friends and family."
Terry Coleman, the manager of clinical services at Best Care EAP, believes that gratitude is a state of mind.
"I have come to realize that gratitude is a difference maker in the pursuit of happiness," Coleman said. "If I take the time and effort to be grateful for the small things – like when someone holds a door open for me or I notice a flower outside my building – I view other things in a more positive light."
Coleman also believes that setting our minds on being grateful for what's in front of us impacts others around us.
Pam Taylor, a receptionist at Best Care EAP, agrees. She believes we need to "be in the moment" in order to recognize our feelings of gratitude.
"Remove yourself from distractions – like looking at your cellphone or watching TV – and spend a few minutes thinking about the good things in your day," Taylor said. "Gratitude is about awareness. We move so fast throughout the day that we don't slow down to think about the things and people that make us happy."
Gratitude Is Personal
Thinking about who and what make you happy automatically puts you in a positive state of mind, regardless of what you may be dealing with. Your ways of exploring your gratitude may look different than your spouse's or coworker's. Some people might write gratitude lists, while others prefer to meditate.
No matter what it looks like for you, it's important to adopt a regular gratitude routine in order to help make your days more meaningful.
Here are six simple tips to get started:
Adopt an attitude where you value the people in your life instead of tangible things.

Think of ways you can be a force of good for others, and act on them.

Get in the habit of always saying "thank you" – even when you feel busy and overwhelmed.

Practice staying present. Send yourself reminders if necessary.

Look in the mirror, smile, and think to yourself: "My heart is full."

Use this handy worksheet to help sort your thoughts. If you have young children or teens, consider filling it out as a family.
No matter how you begin to incorporate more gratitude into your life, do your best to explore what fills your heart and makes you happy.
"The more we acknowledge the good things, the more life-changing they become for us," Garrison said.
And that is when the magic happens.
Are there things on your mind you want or need to talk about? Best Care EAP's professional counselors provide objective viewpoints and are available to offer confidential assistance to you and your eligible dependent family members. Contact us today to make an appointment!
Call (402) 354-8000 or (800) 801-4182.