Family
Causes of Summer Stress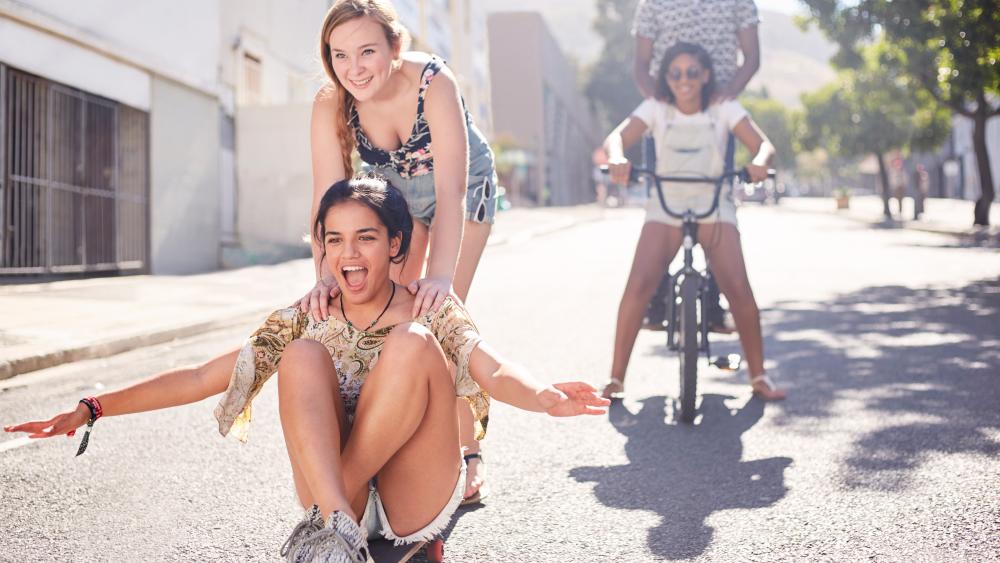 Summer Can Be Stressful When You Least Expect It... Here's How to Cope!
While we tend to expect a more relaxed lifestyle during summer, and the season definitely has its perks, summer can bring its share of unexpected stress:
For parents, the advent of the summer season = three months off of school.  Keeping the house clean, taking kids to summer activities, preventing excessive bickering between bored siblings and, for working parents, finding alternate child care are just a few of the issues.
While vacations are important for your health and happiness, they often bring additional unanticipated stress. The planning and execution, the possible financial strain, and shifting around your job workload at your job are just a few of the logistical stressors (along with stopping the mail, getting a pet-sitter, finding someone to water the plants, and the list goes on).
If you skip the vacation, you may still experience stress created by your coworkers' vacations.  With a significant number of people in a given workplace taking time off, the regular operations of the office can be disrupted.
Summer can bring lots of excitement, social opportunities, and high expectations. With the extra hours of daylight, people tend to cram more fun activities into their week. While this can make for a great time, it can also create a busier schedule and lead to more stress.
These are just a few immediate sources of summer stress. Others include the physical discomfort of a hotter climate (financial stress from cooling expenses); the flies, mosquitos and other pests that come with the weather; even the stress of finding skin-baring clothing that's both comfortable and flattering.
Many of these summer stressors are experienced all at once, so it's important to take steps to safeguard your sanity.
Take a break from the stress 
The body is designed to handle short bursts of stress, but when stress is prolonged and repetitive it can lead to chronic stress
If you feel overwhelmed, it's time!
A break can be long or short!
Vacation- Don't let your vacation hours go unused. PTO time is there for a reason. Rest up and don't be afraid of taking "a real break."
Staycation- Don't have the means to take a trip somewhere?  That's ok! Resting and enjoying your home is great too. Turn off your phone forget about your work and read a book
Playcation- Stay home and "make it fun."Spend it with your kids or have lunch at your favorite lunch spot. If cleaning everything in sight is your idea of fun, then do it! 
See a movie, take a walk or do a 5-minute meditation session, whatever you think will do the trick!
Is summer stress sneaking up on you? Best Care EAP can help. Call today. A professional counselor is available at no cost to you.
---