Job and Career
From Stressed to Supported: Ideas To Boost Workplace Well-Being
Published: Nov. 29, 2022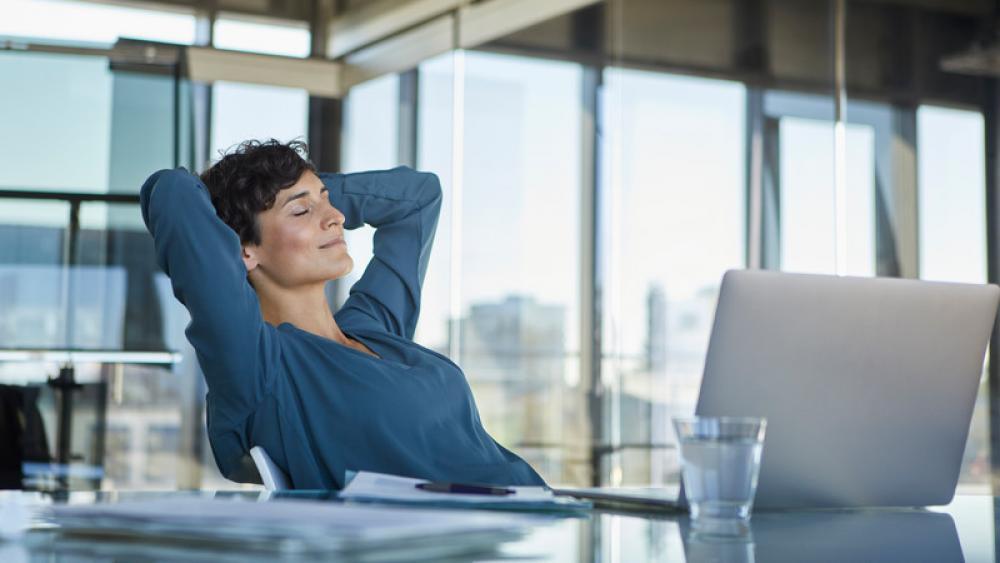 A fulfilling job can be good for our mental health and overall wellbeing, but there are times when too many commitments pile up at work and in your personal life. This can cause you to feel distracted and overwhelmed while affecting your productivity. But it doesn't have to be this way.
A workplace that addresses employee mental health with initiatives to support a culture of wellbeing has the opportunity to see a number of benefits, including an overall happier, more engaged workforce.
First, Some Facts
A survey from Mental Health America reports:
Nine in 10 employees say their workplace stress affects their mental health.

Three in five people are not receiving adequate support from their managers when it comes to dealing with stress.

Four in five employees feel emotionally drained from their work, which is an early sign of burnout.
These statistics prove that employers should pay attention to how their employees are feeling.
The Best Care Employee Assistance Program (EAP) partners with employers, helping to create or enhance a culture of well-being and utilization of EAP services. We have ideas to show you how it's possible to achieve greater employee engagement by being intentional.
Stress and anxiety are two of the most common reasons people call our Best Care EAP counselors for help. Pre-pandemic, we saw one in five people struggling with some mental health challenge. The numbers have gone up since then, and thankfully, people are getting the help they need. But more needs to be done to support mental health in the workplace.
Here are key recommendations to bolster an organization's well-being efforts.
Enlist Frontline and Middle Managers
Middle and frontline managers have a pulse on their team and can notice subtle differences in behavior, productivity, and even changes in appearance. Managers should have an open dialog with their team and conduct regular check-ins to stay in touch with how everyone is doing and feeling both at work but also in their personal lives.
Best Care EAP has training and educational resources for managers to ensure they're feeling confident and capable to handle conversations with employees about mental health and wellbeing.
One of the most effective tools we offer is readily available on the Best Care EAP website. We have a library of free webinars that managers can watch when it's convenient for them. We encourage employers to create their own curriculum using our existing programs which allows for mixing and matching based on their unique managerial training needs. Having a conversation with an employee about mental well-being isn't easy, so we provide tools and tips to help make it possible.
Lead by Example
It's important that employers are advocates for employee assistance program resources and mental well-being.
As executive leaders, let others see how you take care of your own mental well-being. Share activities that work for you, and be vulnerable. Talk about your challenges. Use the company newsletter as a means to share your story or thoughts on supporting the organization's mental health initiatives. You'd be surprised how effective your voice is with opening the door for others.
Talk It Up
Companies with effective approaches to promoting Best Care EAP and workplace mental health usually integrate efforts into existing activities, like an Employee Resources Group (ERG). If your company has an ERG, encourage its members to champion an employee mental health and well-being initiative. Challenge the group to create messaging or a PR campaign with mental well-being testimonials from employees. Have fun with a catchy name, like: Join "The Rockin' Noggin Club." Hold casual meetings over the lunch hour to support efforts.
Peer-to-peer and small group interactions can be effective when encouraging each other to pay attention to their mental health. Our hope is that employees advocate for each other.
No One-Size-Fits All Program
As employers continually look for ways to improve mental health in the workplace and create a supportive culture for employees, they should remember that there's no one-size-fits all program. The most successful efforts share messaging frequently and consistently. A positive workplace for mental health requires investment (i.e., time, intention and action) from all levels of the organization--executive leadership, managers and employees.
Best Care EAP Resources Can Help
The new year is around the corner! What's your organization's plan to promote Best Care EAP and boost wellbeing efforts in the workplace?
With employers seeing more employee relations issues, including absenteeism, presenteeism, turnover and higher health insurance costs, Best Care EAP is your partner and here to help.
To get started, tap into Best Care EAP's more than 70 one-of-a-kind educational and training webinars and countless informative articles found at www.BestCareEAP.org. Simply copy the links and use in company newsletters, post on your company intranet and share in all-employee emails. In addition, Best Care EAP professional staff members are just a phone call away to brainstorm ideas and answer questions.
Best Care EAP offers short-term counseling for employees and their eligible family members. Our professional counselors provide objective viewpoints and confidential guidance by phone, virtually or in-person. To get started with counseling, complete our Counseling Registration Form. If you have issues with the form, please call Best Care EAP at (402) 354-8000 or (800) 801-4182.