Stress
Creating Calm: These Apps Can Help Address Anxiety in Kids and Teens
Published: Aug. 31, 2022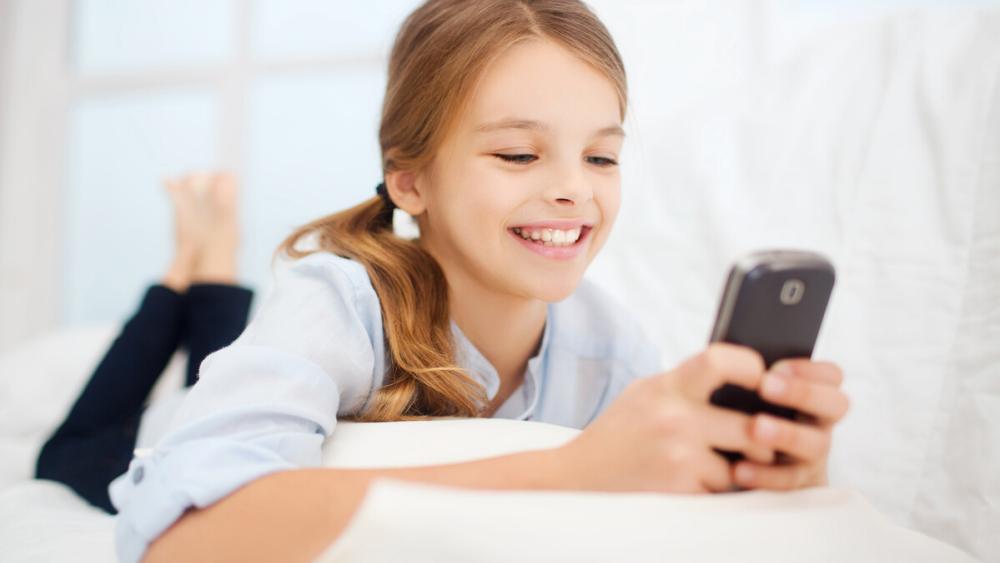 The world of apps can be overwhelming! 
There's an app for seemingly everything – goal setting, recipe development, fitness tracking, and much, much more. And, thanks in part to the pandemic, apps for emotional wellness and managing anxiety are gaining popularity. 
At Best Care EAP, we're often asked what anxiety apps might be good for kids/teens. Jameson Bock, Provisional Licensed Mental Health Practitioner with Best Care EAP, has a handful he likes. Below are two that may be particularly helpful for children, parents and caregivers as they head into a new school year. 
iOS (Free, in-app purchases available) 
DreamyKid was created for toddlers, children and teens, but it can be enjoyed by people of all ages. This learning-style app blends calming sound with visuals and a mix of stories and music to keep engagement high. Sections in the app include everyday meditations, affirmations, guided journeys, and healing activities that address the various needs of kids and teens - helping them to live happier lives. 
A good time to listen to the app is after school (before starting homework) or before bed-time.
"Those are two transition periods during the day that can run smoothly for kids and their parents if approached with a calm state of mind," Bock said.
Android or iOS (Free, subscription available) 
Moshi Kids is for sleep and meditation, and it gears content toward helping kids with emotional challenges. 
The app incorporates relaxing music and visuals to hold the attention of its users. It also offers stores which help kids relax.
When used regularly, the app may help them grow and thrive in a more positive way. 
Apps Can Be Helpful, but What's the True Key to Creating Calm?
One of the top ways to lower anxiety and create calm is learning how to relax. It's not as simple as putting up your feet, closing your eyes, and chilling out to slow music. Instead, there's mindfulness that must take place. 
"In a way, you need to train your brain," Bock said. "Mindfulness can be achieved by being present in the moment. Try not think about yesterday or tomorrow." 
According to an article in Psychology Today, deep relaxation and meditation can "slow down brain waves, which rejuvenates the brain's chemistry and gives rise to a calmer state of mind" that often lasts well after the relaxation time ends."
Kids may need help getting focused when first attempting relaxation and listening to an app. But relaxing to reduce anxiety is something that can be done together. Parents or caregivers are encouraged to join children in the downtime to gently explain the purpose. 
Make It a Habit, With or Without an App
There are many specific techniques and tips within these apps to help with relaxation, but don't feel overwhelmed. You don't have to master a technique to benefit from it. Rather, it's important to practice consistently so it becomes a habit. 
"Regular practice is key to seeing positive change," Bock said. "You'll start to feel less anxiety and everything will seem more manageable when you practice relaxation regularly."
It's important to note, he added, that many people may not always have a smart phone or tablet handy to engage in an app. 
"Traditional relaxation exercises and mindfulness techniques are important to be familiar with," Bock said. "Going for a walk and thinking positive thoughts, reading in a quiet area or doing an enjoyable activity can help bring a sense of peace and a bit of calm."
When Apps Aren't Enough, Ask for Help
Feelings of anxiety are normal, especially during challenging times. Anxiety affects each of us differently, but you know yourself and your children best. Pay attention to anxiety levels and take action if you're worried about it. The apps and strategies above are a good place to start, but it's OK to seek help.
Whatever you're experiencing, know that you are not alone. If self-care techniques aren't easing anxiety, consider speaking with a professional. Best Care EAP has counselors who are well equipped to help. To schedule a confidential appointment, call (402) 354-8000 or (800) 801-4182, or fill out our contact form.
Our priority is to take care of you and your family by providing compassionate and responsive mental health services when they're needed.
More Resources
For more information on the two apps highlighted in this article (along with others), see "The 9 Best Mental Health Apps for Children" from MUO.
For smartphones, most applications are available for download either through the App Store, on iTunes or Google Play. First, click on the store supported by your smartphone, search for the app, then download.