Emotional and Mental
What To Do When You Wake Up on the Wrong Side of the Bed
Published: Aug. 1, 2022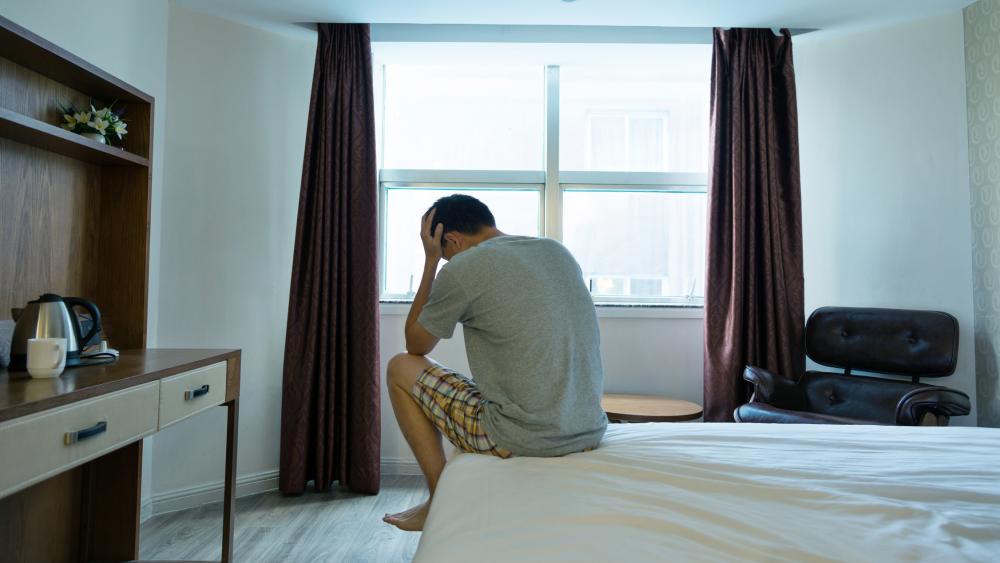 It's not even 6 a.m. and you're already in a sour mood. You're feeling out of sorts, and the day has barely started.
Starting the day with a negative attitude happens from time to time, and it's frustrating. You can't be a productive, pleasant employee if you're not feeling your best. So what can you do to set yourself straight so it doesn't ruin your day – or anyone else's?
The Best Care Employee Assistance Program (EAP) staff offered some advice based on their own experiences. We hope there's a tip below that you can try the next time you or someone in your family starts the day on the wrong side of the bed.
Tips To Positively Impact Your Morning Mood
Take Control
"First, it's important to acknowledge that you feel that way," said Terry Coleman, MA, LIPC, manager of Best Care EAP clinical services. "Second, you have to make a conscious decision to not let it impact the way you treat others."
Once you acknowledge how you feel, use the voice in your head to "call yourself out" on the negativity. A simple way to do this is to sit on the edge of your bed, take a deep breath, stand up and start the morning over.
Set a Routine
You may consider taking a different approach if you're a spiritual person. Jean Faber, MA, corporate director of Best Care EAP, starts every day the same way, whether or not she woke up in a good mood. For her, routine is grounding.
"I start my morning with prayer and focus on gratitude," Faber said. "If I have something to do and I'm not looking forward to it, I try to do it first so it doesn't weigh heavy on me and affect my mood."
Faber adds that fretting about whether something might, could or should happen isn't a helpful mindset for her.
Plan Ahead
For others, the night before is a convenient time to plan for a good morning. If you're someone who usually doesn't prepare or think ahead, make an adjustment and conduct certain tasks at night in order to be organized for the morning.
"I like to prepare for the next day so I'm ready to take on whatever comes my way," said Kelena Lyon-Braunersrither, Best Care EAP's business office coordinator. "When you juggle a lot of tasks throughout the day like I do, thinking through things the night before really helps me stay organized and start my day in a positive way."
Let It Go
David Dechant, a training consultant with Best Care EAP, does his best to let go of the day when he gets home from work. This allows him to decompress earlier in the evening rather than closer to bedtime.
"I suggest you turn off all electronic devices and do something relaxing," he said. "Maybe listen to music or a podcast, read, or journal. Use some of that downtime to mentally review how you're going to make the next day great."
Monitoring Sleep Habits and Knowing When To Seek Help
Best Care EAP staff members agree that starting every day with a positive mood isn't realistic. So what if you're having more bad starts to your mornings than good ones? It could mean there are other things going on that need attention.
"Keep tabs on your sleep habits," Coleman said. "If you're going to bed at a different time each night, that's not helpful in developing a solid sleep routine. A good night's sleep is very important to overall health."
Methodist Hospital Community Counseling Program manager Ellen McElderry, LIMHP, LADC, said that if poor sleep is consistently happening for two weeks or more, there might be something more going on.
"It could be bad habits getting in the way or something more concerning," she said. "I recommend the individual speak with a professional if they're not feeling physically well or struggling with overwhelming thoughts."
McElderry also said that poor sleep over time can be a sign of depression.
"As a licensed mental health practitioner, it's vital to consult a professional for guidance and an objective opinion," McElderry said. "People use the internet to self-diagnose, but because every situation is different, it's important to talk to either your doctor or a Best Care EAP counselor to get accurate, personalized information."
Waking up on the wrong side of the bed and starting the day with a negative attitude can be harmless if it only happens once in a while. But if it's happening multiple times a week over a few weeks, it may be time to seek counseling.
Best Care EAP is here to help you thrive. Our priority is to take care of you by providing compassionate and responsive mental health services.
Contact Best Care EAP at (402) 354-8000, toll-free at (800) 801-4182 or at www.bestcareeap.org  to set up a time to visit with a counselor. Visits are always confidential.