Our Staff
Get to know our leadership team, marketing staff, counselors, training consultants and business office.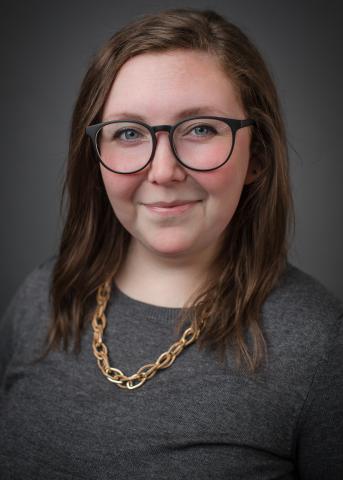 Rebecka Brott, PLMHP, PCMSW
Rebecka Brott, PLMHP, PCMSW, believes that at one time or another, just about everyone can benefit from counseling. And whatever the challenge, she's committed to helping clients find a path forward. 
"The way that I can assist folks who are coming into counseling is to provide that unconditional support," said Brott, a counselor with the Best Care Employee Assistance Program. "Maybe just a moment of clarity. An opportunity to talk things out. Maybe I can provide a gentle challenge or a different perspective on whatever their circumstance might be."
Brott is skilled at helping clients work through anxiety, depression and self-esteem issues. She frequently employs solution-focused therapy, cognitive behavioral therapy, mindfulness exercises and expressive arts – even exercises as simple as sketching or choosing a color that represents how a client is feeling.
"Sometimes you might not have the words to truly express your experience, how you're feeling that day, what's going on in your world," she said. "Finding a label that you can put on that emotion can make it feel a little bit smaller, a little more manageable."
For Brott, counseling isn't a one-size-fits-all, but there are some constants.
"A philosophy I bring to my work with clients is a generous assumption that every single person is doing the best that they can with what they have," she said. "There's always something going right. There's always some strength that we can pick up on and use to move forward."
Outside of work, Brott enjoys reading and expressing herself through her own art projects.